10 Creative Benefit Solutions for Employees
Team lunches, happy hours, company picnics, bowling, tickets to baseball games, or concerts–a year ago, these activities would have been at the top of our list for bringing employees together to increase engagement or for recognizing employees for their good work.  However, in today's environment of more remote work and less in-person social interaction, employees are reprioritizing what's important and employers are searching for new, creative ways to engage their employees and add value to their everyday lives.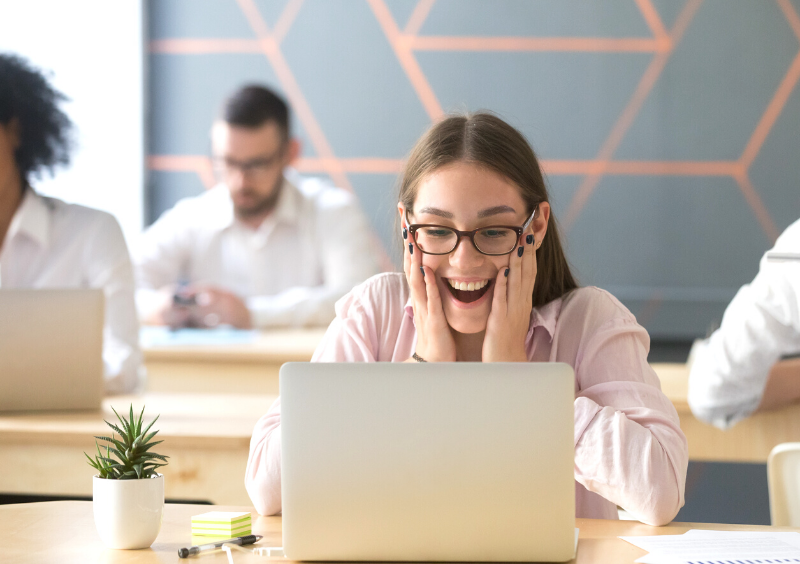 To assist, Berger HR Solutions has worked with some of our partners to compile a list of 10 creative benefit solutions to consider during these unique times:
1) Subsidize internet and broadband connectivity to assist employees working from home. Consider offering cell phone plans that create hotspots, rather than relying on wifi.
2) Dependent Care Flexible Spending Accounts (DCFSAs) are a popular way to help employees save on childcare expenses.  The concept is similar to a Flexible Spending Account used for medical-related expenses, except with a DCFSA, employees can set aside pre-tax money for childcare expenses (as long as IRS guidelines are followed).  Reach out to your benefits broker/401K provider to see if they offer the service.  Learn more about how this benefit works here.
3) Get creative about celebrating employee's milestones virtually at a time when many businesses are not meeting in person. Consider recognizing employees' birthdays, anniversaries, first day, or goals/milestones met by sending a gift box/basket, flowers, or other items.
4) Consider offering flex time, which allows employees to work a schedule that works best for them. For example, you can require that employees be available during core hours (10 am – 3 pm, for example) to attend meetings, client calls, etc., but allow employees to work the remaining hours during a schedule they determine.  Please note, while this is a great option for exempt employees, you must be careful when offering this benefit to non-exempt employees.  Avoid risk by ensuring non-exempt employees properly capture their hours worked.
5) Provide tuition assistance for online camps, such as CampCloud (thecampcloud.com). During a time when so many people are working remotely and have children at home, providing a list of online camps along with tuition assistance will benefit both the employee and the company.
6) Support employees by providing back-up childcare through Bright Horizons, or another similar company.
7) Ask your IT consultants about software packages or apps that can assist in productivity and team communications.
8) Contract with an Employee Assistance Program (EAP) to provide reduced-cost mental health and addiction services for employees. Investigate with your benefits providers first, as there is a chance that you already have access to this service through one of your providers.
9) Provide access to wellness programs. Check out Wellable for ideas about wellness programs, challenges, gamification, and rewards.  Also, check out Business Health Services for local employee wellness services.
10) Contact your healthcare benefits provider to see if they have any telehealth options or mental telehealth options available for your employees.
Has your company come up with other creative benefit offerings to reward employees? Email us at info@bergerhrsolutions.com, we'd love to hear about it!
For assistance with employee benefits offerings, please contact Berger HR Solutions at info@bergerhrsolutions or (410) 695-9888. We are happy to help.