Your Guide to Holiday Parties During the Pandemic
First and foremost, we wish you all a safe and happy Thanksgiving! This week marks the beginning of the holiday season, with Thanksgiving quickly approaching and more celebrations to come in December.
As you wrap up the fiscal year, you may be left wondering how to handle holiday parties amidst the pandemic. Whether your team is large or small, working remotely or social distancing in the office, there are undoubtedly health concerns with parties this holiday season.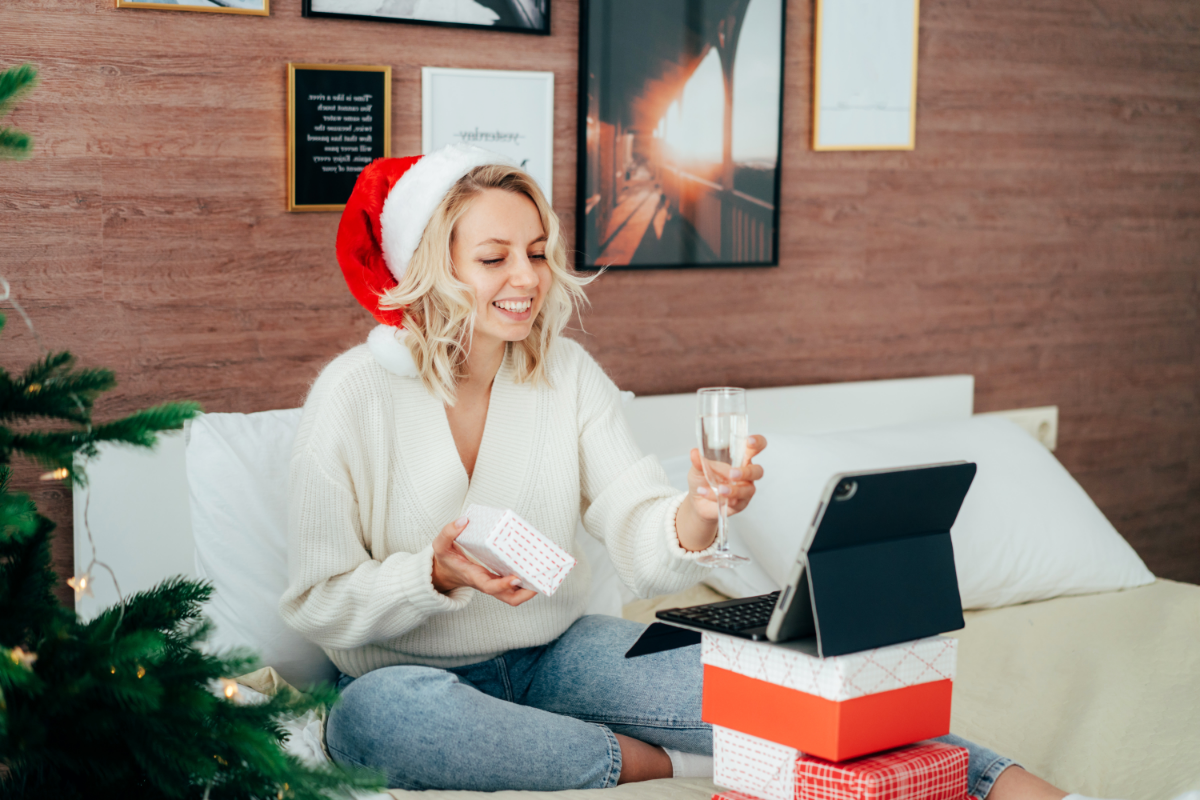 At Berger HR Solutions, we understand the importance of making your employees feel valued and showing your appreciation during this historically grateful and celebratory time. Our team has gathered a few creative alternatives for holiday parties this year. We hope you find this list inspiring for your plans.
Before we dive in, we have to establish some guidelines for the following suggestions. For those of you who are working remotely, we have plenty of virtual holiday party ideas. And for teams that are planning to meet in-person, we have included some safe alternatives to the classic holiday gatherings. Our overall recommendations are to avoid parties centered around sharing food or drinks in-person, celebrate outside when possible, and be smart!
Holiday Games. The sky is the limit when it comes to games you can play with your teammates. Bingo, Trivia, Charades, Pictionary, Jackbox Games, Houseparty, the list goes on! Get creative and put a holiday spin on your favorite classics. All of these games can be played either virtually or in-person while social distancing.
Choose a Theme. Give your team an excuse to dress up. You can plan a classy affair with fancy outfits, a causal pajama party, or perhaps your team would participate in a holiday costume contest. Have fun with it!
Gingerbread Decorating Contest. Have your teammates decorate gingerbread men or gingerbread houses together during the holiday party. If you are hosting a virtual party, mail decorating kits to each employee so they can all participate remotely. Throw on some holiday music and vote for your favorite of the bunch.
Virtual Cocktail Party. Bring the party to your teammate's homes by demonstrating some holiday cocktail recipes for them to follow along. Be sure to include mocktail versions to be inclusive of all your employees. Step it up a notch by hiring a mixologist or sending the ingredients to their homes.
Ice Skating. In consideration of cooler temperatures next month, we encourage you to think of activities your teammates can safely enjoy together outside. Ice skating is a great option and seasonally appropriate.
Send Custom Gift Boxes. Mail each of your teammates a gift box to enjoy during the virtual holiday party. From a holiday drink kit to a sweet treat, your team will surely appreciate the joy of receiving the gift and sharing it with their teammates online.
Secret Snowflake. Assign each employee another teammate and a budget to purchase a personalized gift. Make sure no one tells each other who they have, so you can all open your gifts together and try to guess who your Secret Snowflake is. If you are doing this remotely, remember to factor in shipping costs to your budgets.
Card Exchange. Does Secret Snowflake seem a little too pricey or complicated? Try a card exchange instead! The same deal, but with homemade cards and thoughtful notes.
Let us know how you are planning to celebrate the holiday season during the pandemic. We are genuinely curious and interested in your creative solutions!
If you have any questions or concerns, please reach out to us at info@bergerhrsolutions.com or (410) 695-9888. The Berger HR Solutions team is here to help with all of your HR needs.