How a "Buddy Program" Can Improve Your Onboarding Process
Onboarding a new employee is a lot of work. For the person coordinating and organizing the onboarding process, it can feel like a full-time job. From filling out new hire paperwork, gaining system access, prepping office space and equipment, making introductions, and providing training—and that's just what needs to happen on day one! A new employee's first few months in a new job can be overwhelming for the new hire and the person onboarding, yet crucial in shaping the employee's ongoing success and commitment to the company.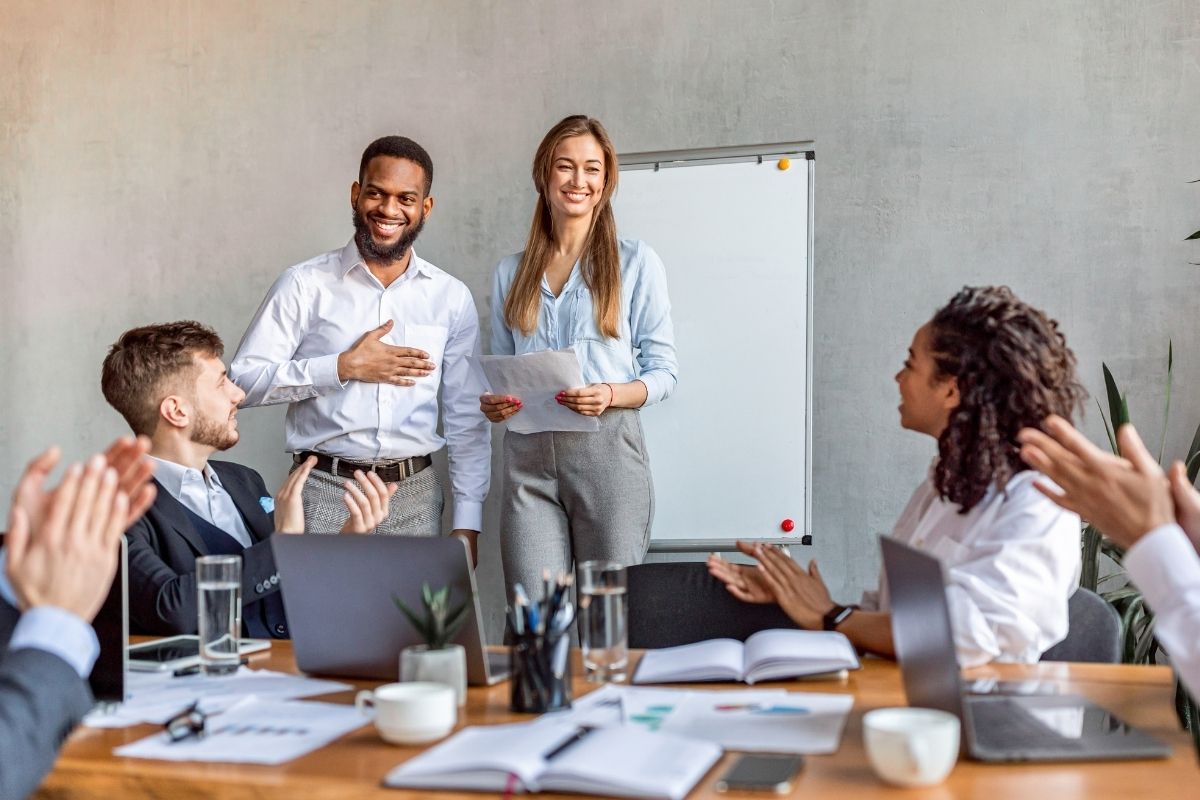 To ease the burden on the manager and to create a better onboarding experience for the new employee, some companies have found that pairing a new hire with a high-performing coworker can be an advantageous practice. At Berger HR Solutions, we refer to this onboarding solution as a "Buddy Program". If a "Buddy Program" is approached correctly, the new employee, the designated buddy, and the company can all benefit greatly from the experience. A "Buddy Program" can be particularly useful in a remote work environment, which is often the case these days.
Introducing the "Buddy" 
A buddy is someone who is partnered with a new employee during their introductory period to offer advice and guidance regarding the day-to-day aspects of working at the company. This designated person is also there to offer encouragement, knowledge, and resources as they help introduce the new employee to the culture of the organization.
A buddy should NOT be required to assume the following roles:
Mentor: A mentor is someone who is typically more experienced and who is more involved with the all-around development of an individual, both personal and professional.
Manager: The manager is the person who is directly responsible for the new employee's job performance. If questions arise of the new employee's performance or if disciplinary or policy matters surface, the new employee must be directed to their manager for resolution.
Buddy Characteristics 
Clear Communicator: a buddy should encourage open communication. A buddy should provide relevant information to the new employee and encourage a process of continued, self-directed learning.
Positive Role Model: a buddy should be a model employee who exemplifies the values of the company.
Strong Performer: a buddy should be successful in their own role so they can guide the new employee on their work and help build self-confidence and loyalty in the new employee. A buddy should lead by example.
Buddy Responsibilities 
Contacts and meets with the new employee on Day 1
Establishes rapport with new employee
Acts as an informational resource on policies and procedures
Helps socialize the new employee to the guidelines, norms, and cultures of the company
Answers general/routine questions
Makes introductions
Ensures open communication
Follows up regularly with the new employee (at least weekly; recommend prescheduled 15-30-minute check-ins)
Follows up at predetermined times with the new employee's manager to report on progress, observations, or issues.
Buddy Qualifications Checklist 
Demonstrates strong performance
Has the time to be accessible to the new employee
Is skilled in/has knowledge of the new employee's job
Is a peer of the new employee
Has patience, good communication skills, and good interpersonal skills
Has the desire to be a buddy
Is well organized
Is well-regarded and accepted by other current employees
The Keys to a Successful Buddy Program 
The first key to implement a successful Buddy Program is to select buddies with the right characteristics and abilities. The second key is to establish parameters for the Buddy Program, for both the buddy and the new hire.
The Benefits of a Buddy Program 
Utilizing a Buddy Program provides new employees with a reliable, motivated, single point-of-contact for their basic questions regarding their work experience at the company. It also helps establish orientation as a process, rather than a single learning event.
Other benefits include:
Builds on knowledge obtained in New Employee Orientation
Ensures that routine queries regarding basic operational issues are dealt with expeditiously
Reduces initial confusion and uncertainty faced by all new employees
Enables new employees to become more knowledgeable about department practices and organizational culture in a shorter period of time
Maximizes the productivity of the manager by allowing him/her to focus on job-specific issues
Increases the new employee's self-confidence, allowing him/her to focus on adding value to the organization
Improves remote workforce employee engagement and satisfaction
We are expert HR advisors who provide customized employee solutions that elevate your business. If you have questions about onboarding and a "Buddy Program", please contact us at  info@bergerhrsolutions or (410) 695-9888. Berger HR Solutions is here to help.
Next Reads
Creating a Memorable Onboarding Experience
Managing a Remote Workforce Effectively