6 Considerations for Planning Holiday Celebrations in Your Workplace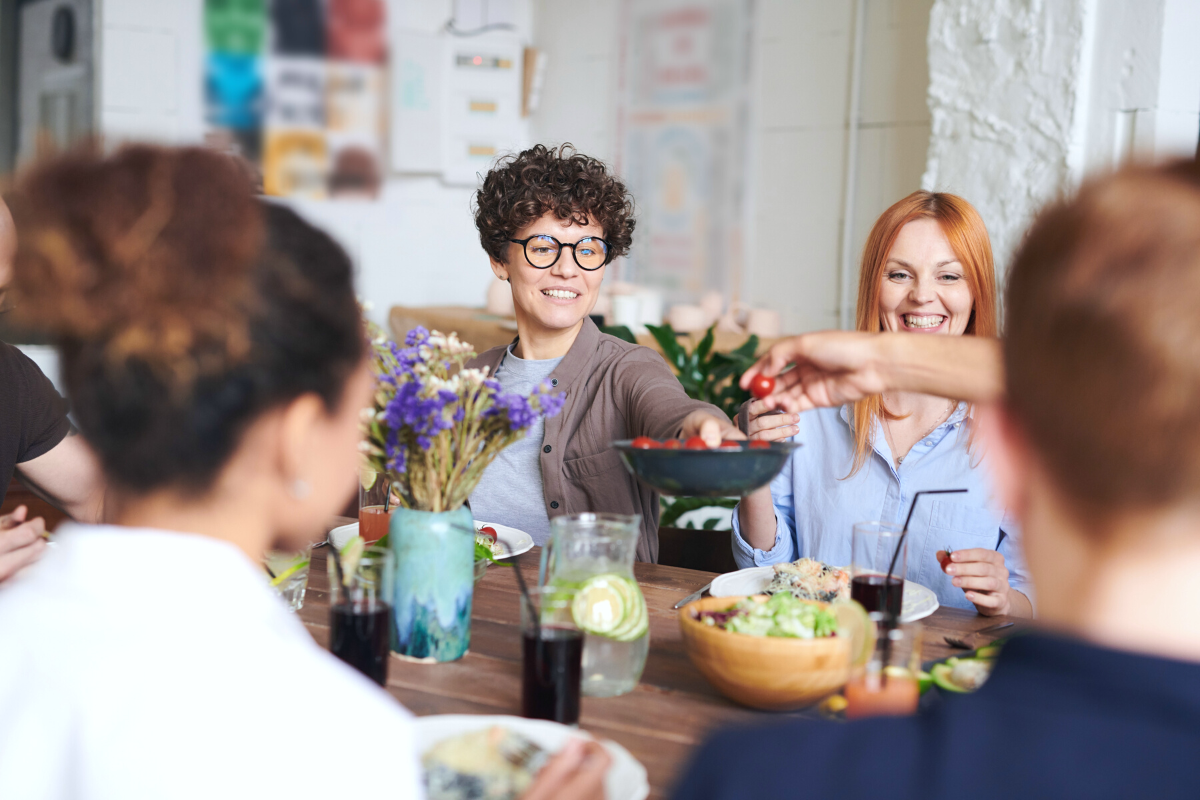 An office holiday party can be a great way to wrap up the year and provide your employees with some much-needed fun, celebration and relaxation!  As you start your party planning for this year, here are a few things to think about to make sure you are getting the most out of your holiday celebration:
Be inclusive. Don't assume everyone celebrates the same set of holidays.  Be mindful of everyone's preferences and avoid unintended religious discrimination.
Be creative. While there's nothing wrong with a restaurant gathering or a potluck lunch, think outside the box and consider hosting a holiday celebration that includes more than just the standard food and drinks. Come up with fun ways to celebrate while also getting to know each other better to truly boost morale. Visit this Indeed article which provides quite a few party ideas that are outside the norm.
Poll your team. While you can't make everyone happy all the time, try to steer clear of very niche activities that might leave a large portion of your team feeling uncomfortable or left out.  For example, renting a facility for a mandatory game of indoor soccer might sound like a creative approach to team building, but it may not appeal to all of your employees and many of them may find themselves on the sidelines feeling left out.  Or, an evening bar crawl might seem like the work event of your dreams, but it could run the risk of making an employee who doesn't drink feel like anything but a part of the team.
Remember your remote employees. If you can't fly them in for the party, find other ways to include your remote employees in the celebration.  Host an online event.  On the day of the party, send them their own "party" package and invite them to dial in for a quick party kick-off.  Send them a gift card to a local restaurant so they can enjoy a night out, on you. Find ways to make your remote employees feel like they are part of the team, even from afar.
Take precautions. Schedule the party at a venue with safe, well-lit parking, or consider a daytime event. If you're planning to serve alcohol, consider setting a limit or arranging for a safe ride home.  Encourage the managers on the team to exercise restraint, be on the lookout for any inappropriate behavior, and set a good example for the rest of the team. Continue to keep COVID and other seasonal illnesses in mind and take precautions accordingly.
Remember dietary restrictions. There may be folks on your team who are vegans, who keep kosher or who have a food allergy. If your celebration centers around the food, as many do, make sure you are tailoring your event to everyone on your team by meeting their dietary needs.
Wherever your holiday celebration planning takes you, Berger HR Solutions hopes that you and your employees find much happiness and joy in the holiday season ahead!
We are expert HR advisors who provide customized employee solutions that elevate your business. If you have questions about planning holiday celebrations in your workplace, please contact us at info@bergerhrsolutions or (410) 695-9888. Berger HR Solutions is here to help.
Next Reads
Recruitment Strategy: Preparing for an Out of State Hire
How to Hire the Right People for Your Organization
Employee Retention Tip: Improve Your Leave Policies

Employee Retention Strategy: Show Gratitude