Why You Need an Employee Value Proposition (EVP)
Does your company have a well-thought-out, meaningful "Employee Value Proposition?" An Employee Value Proposition (EVP) is a statement that provides employees and potential employees insight into your company through a short, concise summary of what they can expect to receive in return for working for you. The EVP goes beyond salary and expected benefits. Your EVP may include the company's mission, values, culture, employee perks, training, and career growth opportunities. Ultimately, you want to answer the question, "Why should I work for you?" or "Why should I continue to work for you?"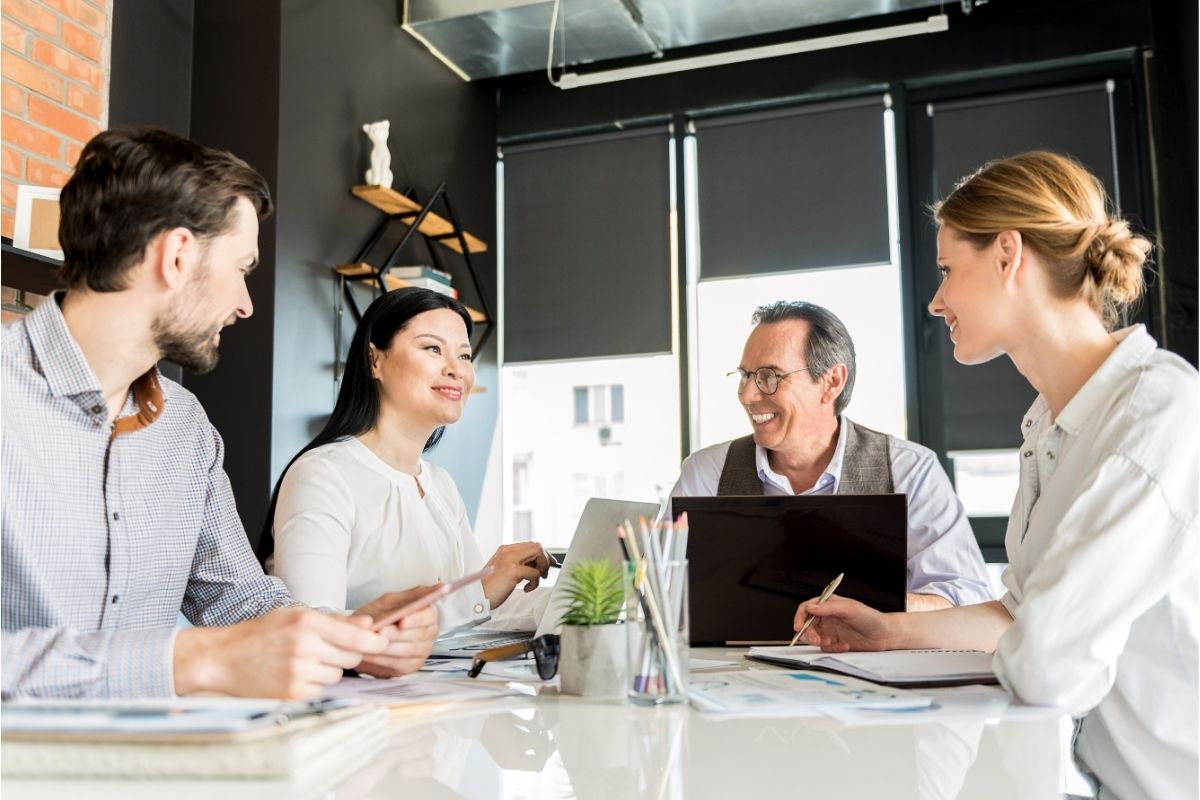 How to Create Your Employee Value Proposition
Before you create your EVP, we encourage you to determine what your goals are. Are you looking to improve brand awareness? Retain key employees? Increase job candidates? Then, you can focus your EVP on your specific goals and target audiences.
Once you have your goals in mind, you can begin to create your EVP. EVPs can be broken down into five categories: compensation, benefits, career, work environment, and culture. Under each category, list what your company offers to your current employees and prospective candidates. These should be differentiators that your employees love about your company.
To learn more about how to create an EVP, please consider visiting one of the following links:
How to Use Your Employee Value Proposition
If you already have an EVP that you feel good about, let's make sure you are fully leveraging the advantages it can bring you. Your EVP can be used to improve your company's brand, attract ideal job candidates that fit your vision and culture, and help retain key employees.
The key is to look at your EVP from both an internal lens (messaging for current employees) and through an external lens (messaging for candidates, community, and even clients).
Internally, try to sprinkle in your EVP during team meetings and conversations as well as in written communications. Your employees need to be reminded of the benefits they can take advantage of. For example, do you offer professional development opportunities, such as tuition reimbursement or sponsorships? What about wellness programs or gym membership perks? Or do you have strong company values or a unique business model that contribute to a fun, gratifying work environment? Whatever sets your business apart, provide regular, subtle reminders through your EVP to promote higher employee engagement levels and ultimately drive productivity. And the more your employees hear the EVP, the better they will know it. They will innately speak to it at social or networking events and will spread your brand throughout the community.
Additionally, to further reach your external audiences, make sure the "Careers" page on your website aligns with your EVP. Feature the link more prominently on the homepage so it's easy to find; use icons, graphics or pictures of your team to promote visual interest; organize the page to include categories, such as career opportunities, company culture, benefits and perks, community involvement or volunteerism, and employee testimonials.
Check out these links for more recommendations for your careers page:
We are expert HR advisors who provide customized employee solutions that elevate your business. If you have questions about your EVP, please contact us at  info@bergerhrsolutions or (410) 695-9888. Berger HR Solutions is here to help.
 Next Reads
Combatting Disengagement During the Pandemic
10 Creative Benefit Solutions for Employees
How a "Buddy Program" Can Improve Your Onboarding Process