Employee Retention Strategy: Promote Wellness in the Workplace
Many employers are concerned with "The Great Resignation" and how to retain key employees during this time. The COVID-19 pandemic brought a lot of change to the workplace, including what employees are looking for when choosing an employer. After getting a taste of a more balanced lifestyle working from home, many professionals are looking beyond compensation and benefits at their job, seeking more flexibility and better quality of life. When a key employee leaves, employers are finding it increasingly difficult to recruit an adequate replacement who can get up to speed quickly, mesh with the team, and be successful.
If you are concerned about keeping your solid contributors and high performers happy and content, we recommend taking a more proactive versus reactive approach to staffing by committing to more effective retention strategies. As the saying goes, "the best defense is a good offense." This is especially true for smaller to mid-sized businesses that may be slightly less competitive in the compensation and benefits department.
In today's blog, we are covering just one strategy to help improve employee retention during this time—promoting wellness in the workplace.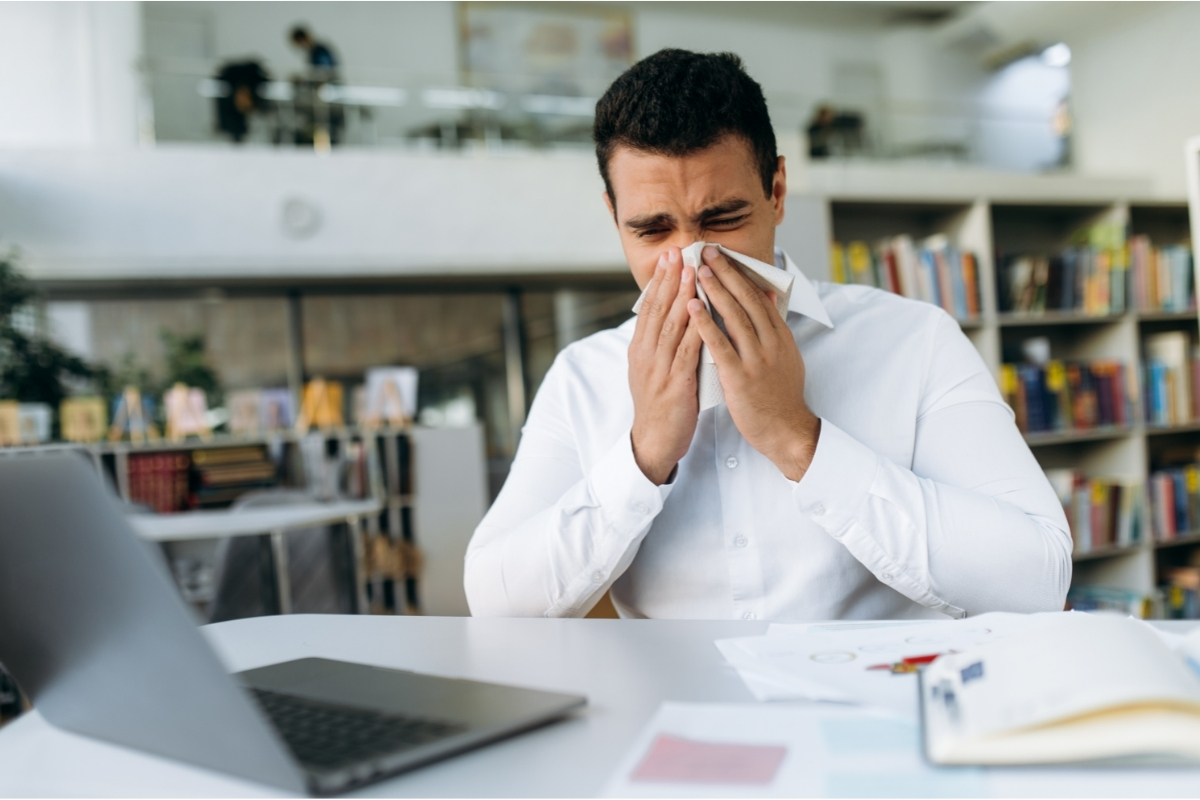 Promote Wellness in the Workplace
This is the time of year when cold and flu season typically hits the workplace. Add COVID-19 into the mix and employers are finding themselves in new territory, scrambling to create COVID-19 policies, provide extra cleaning in the office, try flexible with work arrangements that come with new obstacles and challenges, and just ensure the business has adequate coverage to get the job done! Employers have all been thoroughly inundated with suggestions for how to maneuver through COVID-19 – handwashing, cleaning, masks, social distancing, the list goes on. But what can businesses do to create a culture of wellness that goes beyond COVID-19?
Here are a few ideas for providing some "out of the box" benefits to your employees while promoting a healthier workforce:
Gym memberships. Pay for or contribute towards the cost of gym memberships for employees. Provide other incentives for employees who join a gym and who attend regularly. For those who may not be comfortable going into a gym, consider other virtual fitness programs or at-home equipment options.
Wellness Challenges. Consider holding quarterly wellness challenges, such as step and/or water challenges, to promote friendly competition among the staff. Provide fun and inexpensive prizes, such as water bottles or pedometers, or pay for a nutrition or step app. Wellness challenges work with a staff who is primarily in the office, working remotely or a hybrid of both.
Mandatory Stretch Breaks. Especially for employees in desk jobs (in the office or remote), encouraging them to get up to stretch and walk around for 5 minutes every couple of hours will get their blood flowing, wake them up, and give them much needed energy to be more effective when they get back to work!
Relaxation and Meditation Breaks. Similarly, allowing employees an opportunity to relax or meditate once or twice a day has proven to be a very effective way to help relieve work-related stress.
Virtual Classes (Non-Work-Related). Many businesses are moving to a virtual option for training requirements. Consider taking a step further by finding out what your employees are interested in outside of work and offer virtual cooking classes, fitness classes, or art classes. The possibilities are endless.
Employee Assistance Program (EAP). EAP is typically a fairly low-cost way to provide extra opportunities for employees to get the help they need for a variety of support that goes beyond physical health, but also promotes mental health, financial health, and more.  Employees should talk to their benefits brokers about EAP options.
Solicit Feedback from Employees. Find out what's important to them. Be creative and think outside the box.
We are expert HR advisors who provide customized employee solutions that elevate your business. If you have questions about employee retention strategies, please contact us at info@bergerhrsolutions or (410) 695-9888. Berger HR Solutions is here to help.
Next Reads
Combatting Disengagement During the Pandemic
10 Creative Benefit Solutions for Employees
Managing a Remote Workforce Effectively